Hi I'm working on a new series of posters for LBA2,hope you like!
This is the first work,I use sketchup、keyshot、photoshop,what's next do you want to see?Pls tell me.My name is Jia yike,from China,an old player of this game!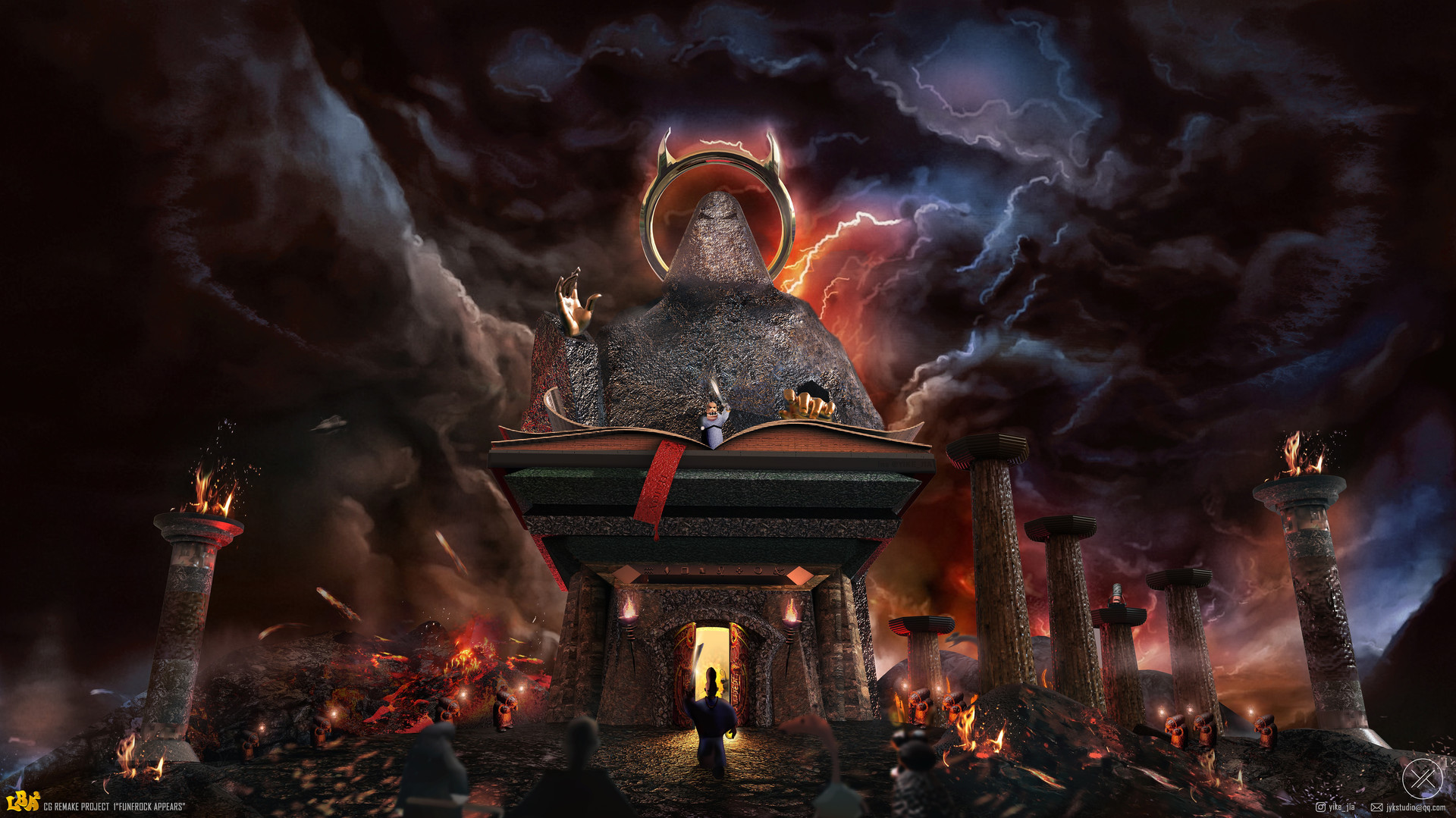 Actually I noticed this site about 10 years ago,
but just join out group yesterday.
I am a huge fan of lba2,
it was a chance for me to take connect with this game,
I used to play this game to learn English when I was a boy,
but finally I addicted to it!
And ofcourse it is a begining and leave me a deep impression
in my childhood around 1997.
Yes there are so few Chinese players who have played this game,
and I can hardly find someone to discuss about ,
now I have you guys!
My Chinese name is 贾逸可,spells Jia yi ke,you can call me YK in short.
Now I am a product designer \landscape&arch visualizer\ original music producer,
around these years,I almost played this game for nearly 20 times.
So suddenly an idea came out
That I will make a series of posters for LBA2's classic scenes,
and this is a beginning.
I'll come more often later,
and share the works here,
as well as my other mainpage of CG\ART\DESIGN site as bellow:
deviantart:
https://www.deviantart.com/yikejia
Artstation:
https://www.artstation.com/jykstudio
Behance:
https://www.behance.net/jykstudio
instagram:@yike_jia
mail: [email address]
PS:I found some new bugs the last time I played LBA2
later I'll share